Just from reading the topic title, we can already hear you asking, "Pros, is this an appropriate question to even be asking? Aren't you bordering on… blasphemy with this?"
Don't worry; we haven't lost our minds. But, it's a question worth asking before committing to a hot tub: what are the reasons you should?
Hot Tub Health Benefits
We all know taking a dip in a hot tub feels good. Soaking in the warm waters as the the day's cares wash away, the jets massaging your…
Sorry, we got a little distracted.
We know it feels good, but there are also proven health benefits to soaking in a hot tub.
You sleep better at night. Fifteen minutes in a hot tub has been shown to give you a better rest. This leads to a whole host of good things: better weight control, sharper mental acuity, and fewer people saying, "Wow, you look tired."
Soaking in a hot tub has been shown to improve circulation and relieve pain. For people suffering from inflammatory conditions like arthritis, this can be a huge boon.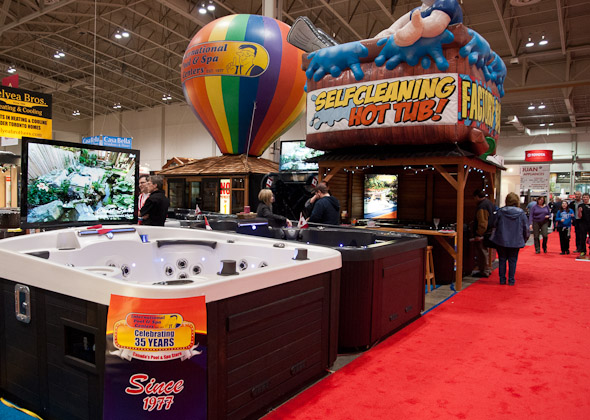 The Cost of Living (with a hot tub)
If there's one thing we're aware of selling hot tub covers, it's that hot tubs aren't free. Even without the cost of purchasing and installing, you still have to pay something to keep those glorious waters warm and running.
For most people, it costs $30-$40 per month to keep a hot tub running. Is this a reason you should or shouldn't own a hot tub? It's something you and your budget need to decide.
Maintenance
There's a good amount of maintenance that has to take place with a hot tub. You need to make sure the water stays clean, balance the Ph levels regularly, and you need to scrub the tub out occasionally.
Do you use a chlorine system (more PH balancing, but is a better oxidizer) or a bromine system (less PH balancing, lasts longer, but tends to react in sunlight) for regular filtration?
These are all questions you will have to consider while owning a hot tub. So here's the question: is it worth it?
We think we'll consider it after a good long soak.
Sources: http://www.prlog.org/10311491-the-surprising-health-benefits-of-hot-tubs.html , http://www.livestrong.com/article/62563-health-benefits-hot-tubs/ , http://www.experienceispa.com/articles/index.cfm?action=view&articleID=126&sectionID=4 , costs: straw poll of 5 hot tub owners I know, https://www.quora.com/What-are-the-advantages-and-disadvantages-of-different-swimming-pool-hot-tub-chemistries
Happy Tubbing!