When it comes time to remove the spa or hot tub covers and make sure the water is ready, the first thing virtually every hot tub or spa owner will do is check the chemical balances. That's because, much like pool water, hot tub water never gets emptied once the tub has been filled. And, much like a pool, the water has to have a series of chemical treatments to ensure it is both safe for humans as well as visually appealing as well.
This is a list of the chemicals and additives you'll both need for safe spa use as well as some that make a hot tub even more enjoyable:
Sanitizers and Shock – These chemicals include a bactericide and an algaecide to kill off bacteria and algae as well as chlorine, bromine, scale eliminators, and water "shock" chemicals which essentially super-chlorinates the water for occasional purification.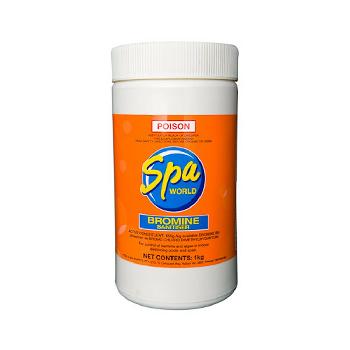 Clarifiers – These work with the chlorine and bromine as well as other chemicals to ensure the water is totally clear. Water will cloud over time without a clarifying agent.
Water pH Balance – These chemicals include alkaline solutions as well as acidic solutions (usually muriatic acid) to maintain the proper pH balance for the water (7.2 – 7.8 on the pH scale). Also, chemicals to maintain the proper hardness are included as well. You'll want to use a water stabilizer to maintain the proper pH and hardness levels longer.
Scents and Aromatherapy – You can add scents to your spa or hot tub water to enhance your experience. Both crystals and pearls are available in a wide variety of scents to both make your hot tub experience more enjoyable and for personal aromatherapy sessions.
To help make sure you keep your water perfectly balanced, you'll have a test strip kit. These kits will include strips to measure pH balance, water hardness, chlorine levels, bromine levels and water stabilizer levels. Making sure your hot tub water is balanced is a definite necessity to ensure your health and safety, and with these chemicals, it's a simple process to do.
Happy Tubbing!