Hot tub hydrotherapy is a bit of a buzzword phrase, but what does it really mean? Put simply, it means using the therapeutic effects of hot water to relieve injuries and sore muscles and ensure that they do not get worse. In fact, you can use your hot tub to speed along the recovery process.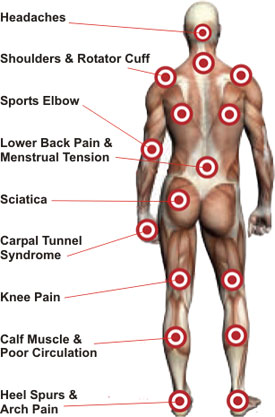 If you've been working hard to get in shape or have had the ill fortune to receive an injury – sports or otherwise – hot water can help rejuvenate you. When you get back from a workout or are feeling sore or pained, first soak the affected area in cold water. This helps reduce inflammation and swelling to the joint or muscle. Afterwards, however, hot water is an excellent treatment.
Give yourself the best chance of relaxing and healing by first setting the scene. Get a jar or jug of water so you don't have to get up and hydrate in the middle of your routine. Set a towel to the side for when you get out, turn on some music and keep the tunes nearby so you can change them at will, and make sure hot tub covers are out of the way so you won't trip when getting out.
Then, after a cold-water soak, step into your hot tub. The therapeutic effects of hot water should start to take hold immediately. Water offers a feeling of buoyancy, which can relieve troubled areas by taking some of the pressure of gravity away. It also offers massage, especially if you use the jets to target sore areas like legs, backs or necks.
If you have arthritis, a joint injury or other joint pain, performing stretches in the tub can help loosen up troubled areas and reduce pain both in and out of the tub. In fact, combining hot water with strengthening moves recommended by a doctor or physical therapist can have a very beneficial effect. Hot water also dilates blood vessels, which can help heal an injury or soothe an affected area faster than if water were not used. So next time you're suffering, hop on in the tub to add a boost to your healing.
Happy Tubbing